WLAST - Antonia Walker
Artist painter Antonia Walker, moved to Waterford from Washington D.C. in 1977 and has been in her current studio at 15502 2nd Street in Waterford since 2007. The building used to be a hardware store and still offers the character of those by gone days when everything was simpler.
Antonia mentions the nice old man who had the place when she first moved here by reminiscing, "He wore stripped overalls and while he sold nails and things, he also had a barber chair and sometimes I would walk by the building and he would be giving a haircut at eight o'clock at night. He talked up a storm, he talked and talked and talked." I could tell it was a fond memory.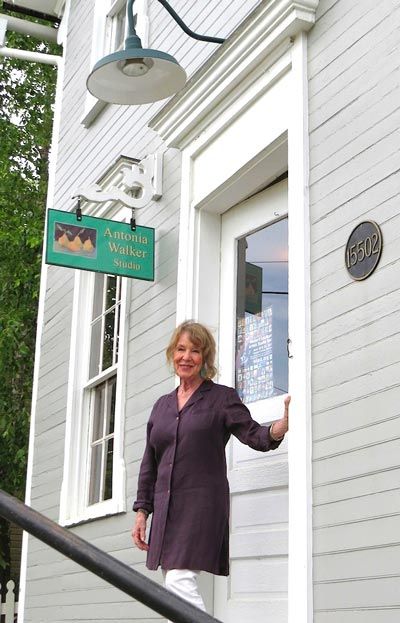 While Antonia is a life long painter, she has done about half of the 10 years the tour has been going on, this due to changing studio spaces over the years. She says the tour is a lot more organized today, but even in its first years a lot of people came. She shares, "You meet all kids of people you would not meet otherwise, different ages and backgrounds, nationalities, a lot of people from D.C. and even abroad." The steady crowd keeps her and her assistant busy the whole weekend. Antonia talks about one day a man with a British accent was asking her really good painting questions and she asked if he too was an artist? When he simply replied that he indeed was, his friend said why don't you tell her what you really do? He said alright and he told her he was the Illuminator for the Queen. Antonia laughs in saying, "The Queen, you mean the Queen, the one we all love, that queen? ...Helen Mirren" Antonia is too funny. While yes, a lofty artistic position to be sure, on that day, simply a person enjoying WLAST and little checking finds he may have been Andrew Stewart Jamieson, indeed the Queen's Scribe and Illuminator.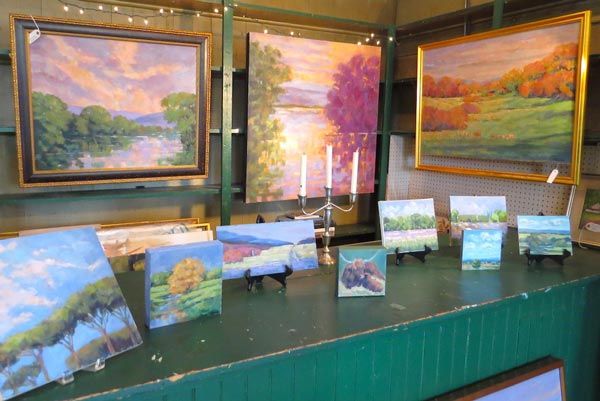 The tour is an important part of Antonia's year, something she plans for, along with the Waterford Fair. She has customers that come every year and re-visit through the year. In my follow up with her Antonia mentioned having a lively weekend, meeting visitors from Austria, Germany, England and even Russia and Iran. She also mentioned the important point of visitors not only enjoying the studio tour itself, but the tour allowing them to take in the County's beautiful landscape and architecture as well.
Antonia is uses sketchbooks to record her ideas for future paintings. When she travel around she always has a sketchbook to jot down the colors or what the light is like.
To see more of Antonia's work please visit her website here.
Please tell her Live An Artful Life sent you!