Happy Birthday, Vincent!
| Amy Hutto
As I write this, it is a chilly rainy evening in Zundert, Netherlands and 43 degrees, although I'm sure it feels much colder. One can imagine the weather may have been similar as Anna Van Gogh prepared for the arrival of her second son to be named Vincent, only one short year after enduring the still birth of her first son bearing the same name.
On March 30, 1853 Anna and Theodorus, and the world, were given the gift of Vincent Van Gogh. And what a gift it was!
Van Gogh is one of my favorite artists and his work has made a significant impact on my own work. His brilliant use of color to convey his feelings about his subjects was ground breaking, if not welcomed and recognized as genius at the time. The frenetic energy and contrasting calm he created often within the same works through flashing brushstrokes, and dots and dashes of thick buttery paints in equally contrasting colors is reflective of the struggle in his own mind and soul. I've read that at times he was so anxious to get paint on the canvas he would often squeeze the tubes of color directly onto the canvas instead of taking time to put it on his palette first. Such energy! It's as if that enormous energy was infused into the very paint itself. It is difficult to appreciate the beauty of Vincent's paintings and drawings without giving pause to the enormity of his life; at least for me.
So much has been written about Van Gogh, and I won't attempt to delve too deeply into the details of his life here; but I will endeavor to paint a quick portrait of his life. (Did you see what I did there? ☺) Van Gogh was raised by loving and devout parents, although he grew to disagree with them on most things. Although they weren't happy with his decision to become an artist, eventually they supported him in his choice. His mother taught him and his five siblings to draw at an early age, but at the time he didn't show any signs of the greatness yet to come. To be fair, who besides Picasso really has? She also made a point to share her love of nature with her children by taking them on long walks each day and having each one tend a section of her garden, undoubtedly influencing Vincent's art later on. He struggled in school, and left for good at the age of 15 and from there he bounced from job to job not being very good at any of them. He was moody, often ill-tempered but still full of love and passion. He struggled with mental illness and epilepsy, possible lead poisoning and even sun stroke has been suggested due to his prolonged time painting outdoors. He was rejected romantically, along with his art, and in every other sense. In fact, he only sold one painting during his life. He was given money by his brother Theo, for food and living expenses but Vincent spent most of it on paints, cigarettes and alcohol not taking very good care of himself physically; no doubt contributing to his ill physical and mental health…all in all, a fairly tragic life. But, there were moments of splendor…of happiness, and sanity and love and friendship…and hope, although these feelings never lasted long.
When he died, and after only ten short years as an artist, Van Gogh left behind more than 600 letters to his brother Theo, whom he had a very close relationship with, 1000+ drawings, and over 900 paintings; the physical remnants of a man's tortured mind and his longing for peace, love and friendship. How wonderful it would have been if he could have known what he would come to mean to the world. His life and art has been the subject of songs, biographies, novels, tv, and movies. In fact, I've prepared a listing of ways you can honor Vincent on his special day.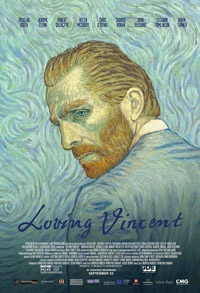 Watch "Loving Vincent", the 2017 animated full length film. "Each of the film's 65,000 frames is an oil painting on canvas, using the same technique as Van Gogh, created by a team of 125 painters"-Wikipedia. Be aware, just because it's animated doesn't mean it's necessarily appropriate for everyone. Check the ratings and reviews to decide for your family if you're thinking about young children viewing.
Here is a link to the official trailer: Loving Vincent
I am watching it Friday night, with a nice glass of wine, my husband and a fire. Join me! (Not really I don't have room for 1,000 people on my sofa.)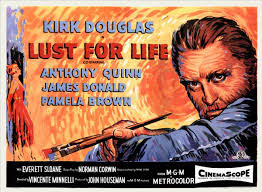 Watch "Lust for Life", and go old school for a movie about his life. This one starring Kirk Douglas is still worth watching in my opinion. Here is a link to a TCM trailer: Lust for Life You can download the movie on YouTube for $2.99 also.
Buy a book! Vincent by Himself: A Selection of Van Gogh's Paintings and Drawings Together with Extracts from His Letters available from Amazon for $21.88, or from Barnes and Noble and other booksellers. While you're at it, pick up a notebook with one of his paintings on the cover. You can find those at B&N, too.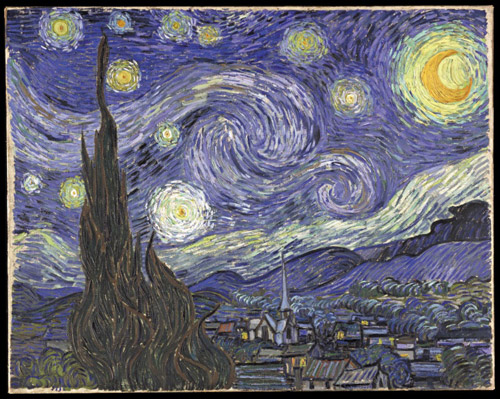 Listen to one of the most heart wrenching and beautiful songs ever: This YouTube link also shows some of his works of art that go along with the lyrics. Vincent-Starry, Starry Night by Don Mclean, video compilation by wysty67
And finally, watch the BBC show Dr. Who, "Vincent and The Dr." Here's a sneak peek: Dr.Who, Vincent and The Dr.
And so on today, Vincent's 165th birthday, I say let's celebrate him for all that he was, and all that he still is. Happy Birthday, Vincent!
Until next time…
"Van Gogh Selfie" me and Vincent at The Art Institute of Chicago
Latest Blog Posts
Article Categories