Paying For Your Creative Passion
| Diane Helentjaris
Wandering through a Taos art gallery you start dreaming of a future with more creativity in it. Maybe you could finally paint a portrait of your loved one or learn to play a Spanish guitar - but between utility bills and car insurance, there doesn't seem to be money for artistic adventures. Actually, most of the time, there is.
The same techniques used to stretch grocery dollars can cut the cost of art classes, supplies, and equipment. Set a creativity budget, use coupons, get discounts, buy in bulk and take a relevant side job. All will make your creative life more affordable. Working one shift a week at a fabric store can subsidize your quilting fever and earn you special discounts. Garage sales, flea markets, online auction sites could yield an easel, a nearly new set of oil paints and a scuffed but playable guitar. Keeping your tools and equipment in good repair will save money. But the artful life brings with it additional unique opportunities to save and make money.
Embarking on a new artistic endeavor or resuming a dropped one usually leads to taking a class or two. Many local governments and community centers, through their recreational programs, offer low-cost art and dance classes. Men and women age fifty-five and older can often find even lower cost programs through their Area Agency on Aging and other age-restricted groups. One-day and half-day introductory classes have grown in popularity for all age groups. These may be offered by private instructors as well as through community organizations. Folks wanting to test the waters without a large time or money commitment can happily sample the fun of finishing a ceramic address plaque or forging a silver bracelet in a single class. Instructors may offer discounted tuition for those who bring along other students. You may also discover an instructor open to bartering – for example, giving a discounted tuition rate in exchange for help in setting up and clearing the classroom. Just understand that the IRS expects this to be recorded and addressed in your taxes so keep appropriate records.
Hitting the library for free reading is a timeless tool; however, free online offerings have the added advantage of 24/7 availability plus you can watch them in your pajamas. Maybe you had trouble understanding how your weaving instructor set up the loom, even though she explained it twice. A quick internet search will yield thousands of videos showing loom set up which you can watch over and over until you understand.
Like most adages "starving artists" has a kernel of truth in it; few artists become rich from their handiwork. As a result, artists are quite astute in the ins and outs of how to make their art at the least cost. Ask them for ideas. They can tell you where to buy a clay glaze at the best price or how to keep the mixed oils on your palette fresh overnight.
Being a cyclist saves money – an upcylist, recyclist, freecyclist, that is. Freecycling has a robust online presence in many communities and is one way to get used items at zero cost. Need jewelry making tools? It doesn't hurt to post this need on the "Wanted" list of your local freecycle group. The budding sculptor may find upcycling metal waste from the junkyard into yard sculptures quite satisfying. Be like Van Gogh and Picasso. Both reused canvas, painting over renderings they no longer wanted. You, too, can recycle your own creative missteps. Maybe the sachet you embroidered ended up a little wonky when you sewed the seams. Well, cut out the embroidery and applique it to a baby dress. Sweet. Or cut up your "so-so" watercolors, mix with 3-D objects and photos for a special collage. If you don't like the results you can always throw it out. Really.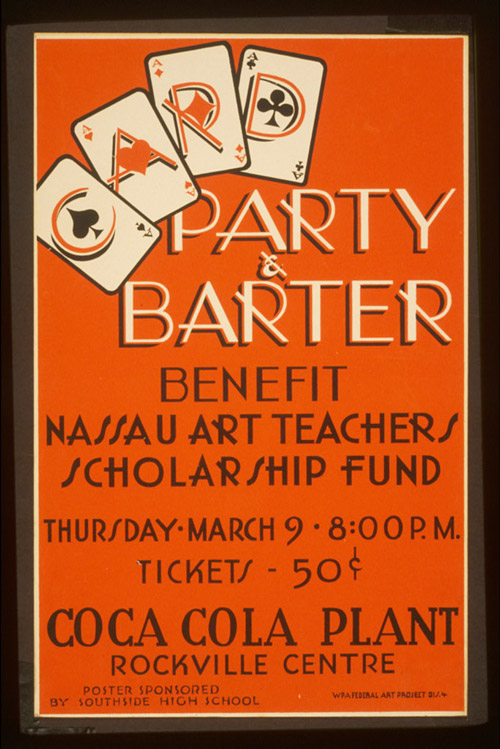 DIY can also keep costs down. The web has literally thousands of videos showing how to make your own picture frames or stretch your own canvas. Or, if you're not hammer savvy, barter with a friend. They make your frames and you make them dinner or whatever you agree upon. Another tip to keep framing costs down is to buy used artwork at thrift shops or auctions just to get your hands on the frames. A professional framer will happily remove the old artwork and insert yours (with a new mat or glass if needed) for a fraction of the cost of a new frame.
Once you settle into your dream creative activity, if it's one that requires ongoing supplies, you may want to become a supplier. Online marketplaces for creative goods usually include the option of setting up a "shop" to sell supplies. In fact, some of the most successful sites on these marketplaces are not those of the makers but of the suppliers. So, if you're a quilter, sell fat quarters of fabric or if you make custom jewelry, sell findings and beads. You'll have access to wholesale prices and probably a wider selection for your own art, even if you only carry a limited inventory.
Consider going small. A fiber artist I know keeps her storage requirements and supply costs down by making miniature quilts. She can readily display several of them on one wall, they're easier to move around, and her stash of fabric scraps fits in one small cupboard. They also take less time to complete. This strategy can be extended to other arts, such as oil painting or clay work. Small stretched canvases are cheaper than large, cost less to frame and require less paint. A small vase…you get the idea. Start small when starting a new art – you may decide to stay tiny or can always move up later to bigger pieces.
Since you are, by definition, creating an object or action, if you wish, you can sell what you make or do. Talk to your local art gallery and see if they're interested in your hand thrown pottery. Sell your watercolors online. Self-publish an e-book of your poetry. Common venues to sell artistic products are local galleries, craft and holiday fairs, online shops, and through display at local restaurants. Performance artists may want to sing, play or act locally. You'll probably first perform for free but may, with experience, earn some money doing this.
Since you are developing special skills, at some point you may decide to share your knowledge through the written word, teaching, or online outlets. Again, you can teach in person locally, such as at a community center or give private lessons. You can also share your knowledge online through videos, podcasts, and blogs. These activities can be offered free or monetized.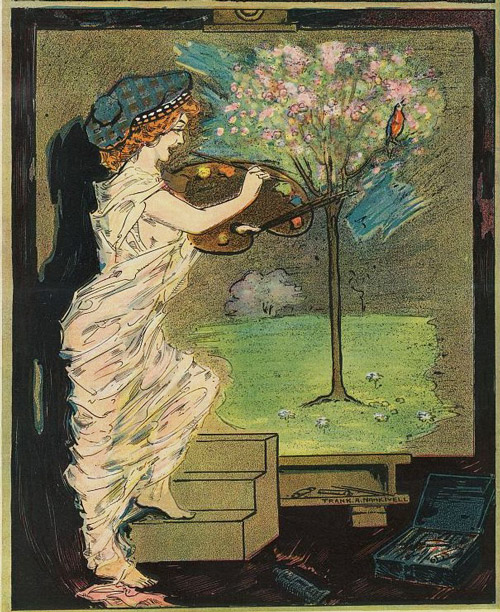 Stretch your creativity budget by using your artistic output to save other costs. Unique greeting cards can be created by hand inexpensively, giving you a chance to have a fling with your new linoleum block printing skills. Handmade gifts for special events such as birthdays, showers and weddings can become treasured objects. Just be sure to do your homework to best match the gift to the recipient.
Being social, besides being a source of joy in your life, can help make your creative endeavors affordable. Your local arts organization may publicize opportunities for classes and exhibitions. Friends you make might collaborate with you to share the expense of renting equipment, buying supplies in bulk or may share supplies. Don't hesitate to speak up and ask.
An artful life can be yours with good communication and financial creativity. Don't let exaggerated worries about affordability hold you back. The time to start is now.
Everyone can afford an artful life. Photo by Diane Helentjaris
Latest Blog Posts
Article Categories