From Artist to Art to Art Shows - Part Two
| Elaine Weiner-Reed
This is Part Two of a three-part series on showing your artwork by Elaine Weiner-Reed. Be sure to read Part One here
ART Speaks for Itself.
Your Art Speaks for You.
We need to always keep in mind is that an art show is and should always be about the ART. First impressions are lasting impressions…, and sometimes, they are all that someone has of you and your art. What do you want them to see and know about you? Are you consistent and is your style crystalizing? or always chasing after some new technique or, as I call it 'the next shiny thing'?
Remember: Continually work, work, and keep working – whether it is painting or another creative discipline. It is important to be consistent and deepen your skills and personal vision throughout your lifetime. Next: Be honest with yourself. This is for and about you. What other people think of your work should never be the bar against which you gauge your talent or your goals. We each have to maintain our own bar of excellence, comparing this year's body of work with the last – armed with a discerning and critical eye to dissecting our strengths and weaknesses, pushing ourselves to do what we love to the best of our abilities.
So - Why Do Artists Participate in Art Shows?
The reasons why artists decide to participate in or show their work in a public venue are as diverse and varied as the artists themselves, and far too numerous to list. Following are a few possible scenarios:
Some artists show their work with the prime goal of selling their work.
Some artists show their work for the social aspects – receptions!
Some artists submit and show their work in juried exhibits to see how their work stacks up against their peers, as one way to compare or gauge growth and progress.
Some artists show their work out of a desire to score or 'beat' others.
Some artists show their work to gain exposure, to build a following, and perhaps to create or expand a client or fan base.
Some artists show their work to try and get into galleries.
Some artists show their work to challenge themselves in various ways.
Some artists exhibit to continue to maintain a current CV of exhibitions from large group to solo shows to publications and more.
When is "Showtime" Right for You?
As artists, we need to be aware of our options and choices. Following are only a few reality check questions on which to reflect as you consider a logical path forward and decide when and if to participate in certain kinds of shows. (Note: These are in no particular order.)
Are you and is your art ready for "judgment day" and rejection? Acceptance?
How long have you been seriously working at your art?
Is your environment and social circle supportive of your artistic endeavors?
How long have you been an artist?
Why do you want to show your work? Why now?
Can you meet the show requirements? Can you adhere to and track deadlines?
What is your work

about

?
How much time is devoted to art on a regular basis? Do you work at it consistently and daily or weekly…?
Does your art medium match the shows you're looking at (i.e. Watercolor and watercolor societies requirements and the like)?
Is art your career? What are your education or training goals (annually, monthly…)?
Is the timing and the show right for you at your current stage in life and at your current skill level?
Do you have good images of your work?
Do you paint/create to sell and

to what extent

do sales matter to you?
If shipping work to an exhibit, do you have the required shipping and packaging materials?
It is important to remember that the timing of the what and the where and the when of "showtime" needs to be right – for you. Either the event is a showcase for your art and your skill…or sadly, it is the opposite. The wrong show or venue will, at best, not detract from your path or your reputation. At best, the right show will help launch you to the next level. Remember to always weigh options and opportunities against where you are in life and in your art career ladder.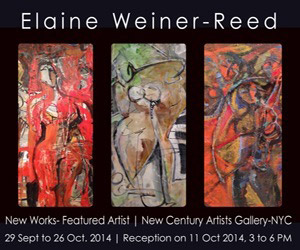 For me, putting my work "out there," entering competitions and juried shows, was a huge deal. The thought of it terrified me for years. In time, I was ready. It became important for my personal growth to enter juried shows, to push myself beyond my fears – fear of rejection, fear of criticism, fear of talking to strangers, fear of all the work involved, etc. We need to be prepared and keep things in perspective: the world does not end if there are no sales…or, for you, does it? Conversely, an art career does not begin with a sale…, or, for you, does it? Always keep in mind why and how you got where you are, namely your love and dedication to painting or whatever your art/craft of choice. That love will help keep you grounded, come what may.

You Must Be Wondering: Is It SHOWTIME Yet?
Almost… Just a few more things to keep in mind.
Consider the reality and costs of applying to shows – both actual and psychic. The costs in terms of financial and time investments increase and can really add up quickly. Preparing for an art show takes work outside of and beyond the easel or tabletop – often a lot of work. There are sometimes hidden costs when it comes time to ship work overseas for a show. I learned that the hard way, when I was informed that my paintings were "being held" in the foreign country's Customs and Border Control office because of how I had completed the forms: Instead of saying they had zero value ($0.00) and calling them "posters," I had entered the retail price (i.e. hundreds of dollars) for the paintings on the customs documents. Big mistake, apparently. Lesson learned! These days, we could probably find specific instructions or samples regarding how to complete customs documents when shipping paintings to a particular country – in advance. They ended up being in the show, but Gallery Director apparently had to pay to get them out of Customs…. Wait for it: No. I never did get them back. Hopefully, they found a loving home. I will probably never know. Over the years, however, as I expand my show repertoire, I have stumbled across many other unexpected and "unintended consequences," some more painful or costly than others.
To further help you decide if you are ready to take the plunge, click on this Artists Network link for some tips about getting into juried shows. Then, find some more resources. There is a ton of information out there… find and sift through what best suits your level and needs!
How are you with goals, milestones, and meeting deadlines?
Once you start submitting work for shows, you must keep track of many important things: from an inventory/list of which paintings you entered for each show, to when paintings are due to be shipped to and arrive at the venue, to requirements regarding size constraints, framing, and more. What happens if you submit two paintings for two different shows…and the painting is accepted for both, but they overlap? That painting cannot be in two places at once. The result: Sometimes poor record-keeping means you lose money and opportunity. Personally, I like goals. Goals help me push myself and stay focused. I am always working toward higher degrees of professionalism. I continue to creatively push myself with new challenges – with regard to subject matter, technique, or medium.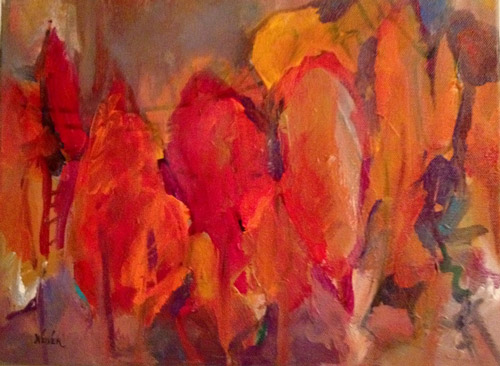 How did I personally begin walking the art show journey? After five or more years of painting in watercolors, at the urging of instructors and peers, I first began showing my work in local and regional exhibits, and then, eventually began competing for group or art society-sponsored shows so my work would be judged by recognized expert artists. Happily ensconced in the medium, I continuously sought to improve my skills, and better refine and define my painting style – my voice. The results helped me better gauge my own growth and development. Whether accepted or rejected, I would peruse the show catalogs and compare the other entries against my own barometer of vision and style and skill. I recommend each artist attend a lot of shows and receptions, and engage with other artists, asking them about their experiences. Keep your ears open to what is said…and not said about some events or venues. Continue all the while to do research and prepare yourself.
And finally – you decide you are ready to show your work. Your skills are developed, and your portfolio is expanding. You will know when it is time to take the leap, eyes wide open. Along the way, continue to do your research, looking for sources and artists whose advice you can trust!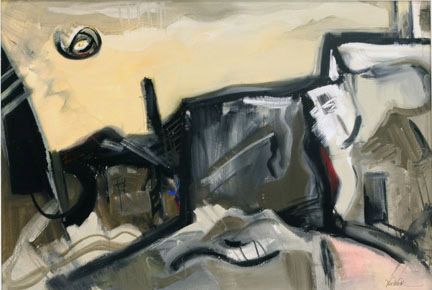 Local & Regional – Consider beginning your show path with local and regional shows. For one thing, you can drop off and pick up your work. Shipping gets very expensive quite quickly. (I recommend you open an "art fund" at that stage.)
Small Group & Large Group – Next, decide if it is time to ramp up to another level. At some point, I realized I wanted to be in small-group shows so that I could exhibit a body of work at once. I was curious about how it would feel and how it would look together – outside of my own home. What would be the public's reaction? Had I accomplished my goal of defining my own style – to the point where others could look at my work and know it was mine? I was in many small group and large group shows over the last couple of decades.
National & International - After another 5 or 10 years of continual painting (work, work, and workshops), I felt ready and began to enter national and international exhibitions. I would always weigh the caliber of the show and the judge before entering, keeping the costs of shipping ever in the forefront of my mind. Showing one's work – your best work always – can get expensive and this art path we have chosen takes persistence, dogged legwork, lots of paperwork, and good record-keeping. And thick skin. I called myself "The Queen of Rejection" at times, but kept at it. I admit that it was exhilarating to be accepted in a competition, and at some point, my artwork went on the road – to cities, states, and countries that I have never visited. Read advice from others and find what fits you best at your career stage and level.
Continue to build your art portfolio even as you build your resume from year to year. Once you are consistently being juried into shows, raise the bar – see if you can win prizes and keep going. Always build your skills as you build your resume. I recommend making and adhering to some golden rules and expand on the list from your own perspective.
Be respectful and professional.
Be honest. Never falsify resume or CV information.
Maintain integrity in your artwork and your business.
Do not confuse or mix business and friendship (if possible).
Do the research.
Honor all commitments once made.
Meet – or beat – all deadlines.
Keep good records and follow through.
Remember: Always put Art first.
Then …and only then… ask "What Next?"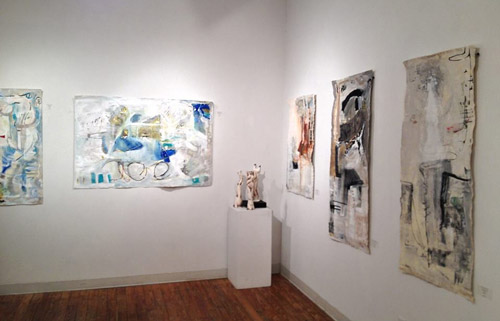 At some point, your Art career path might take you in the direction of deciding about Featured Artist and Solo Exhibitions. Elaine Weiner-Reed's next article on the topic of art shows will focus on things to consider at the Featured Artist and Solo Exhibition stage, and relate some more personal experiences – in the hope that it will help you when it is your time to make another leap.
From Artist to Art to Art Shows - Part One
From Artist to Art to Art Shows - Part Three
Artwork completed by Elaine Weiner-Reed during 2 week residency (Cultural Center, Myslenice, Poland, 2017)
Latest Blog Posts
Article Categories