Hi, We're Having a Silent Auction Fundraiser
| Amy Hutto
Fall is in the air, leaves are changing color, and the donation season is descending quickly upon us. There are so many worthy causes, but how do you as an artist pick and choose without donating all of your work away, or feel guilty that you turned down "painting for puppies"? I mean what monster says no to helping puppies? At least that's how you feel when you don't agree to donate something.
Donating art is absolutely a good thing. It helps out a cause you believe in and support, after all, that's what you are saying when you agree to donate. I've personally never run across a nefarious fundraiser yet, but it would be prudent to check out the group seeking your donation if you aren't familiar with them. Is it an affiliate of a political party? Be sure it's the one you support. If it is for firefighters, will it benefit your local firefighters or is it a national call? Both are worthy, but if you want to support your local first responders and later find out the money raised from your art donation went somewhere you weren't expecting…of course, you still did a great deed, but what you set out to do and what you ended up doing were not the same.
Exactly what will the funds be used for? Knowing what the money will be used for and how that goal will be accomplished is important for many reasons; your own peace of mind and your reputation to name a couple. Donating to established organizations with respected reputations is one way to help guide you in this. Here are a few online resources I found where you can check the legitimacy of the organization, Better Business Bureau Wise Giving Alliance and GuideStar.
Of course, the most recognized organizations and events also usually have a large number of generous donations, so don't overlook the little guy....just check them out. If they aren't listed on the above sites or any others you might have researched, call the organization and ask for more information. Don't feel bad for checking things out, no one likes to think they're being scammed but unfortunately, it does happen.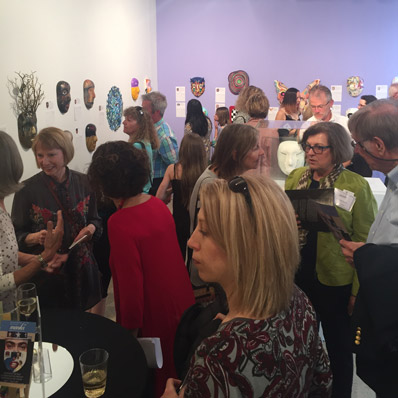 Decide before the giving season begins how many pieces you can donate, then stick to it. If this isn't a good year for you, then politely decline and ask they call you again next year. If you decide on three, then choose your events in advance or simply agree to the first three who contact you. However you decide to give or not to give, it's completely up to you and don't let adorable puppies guilt you into something you just can't do. Remember your work is not just the finished piece; but it's hours of work, money spent on supplies, your energy and in many cases the way you pay the bills. Fundraising organizations turn to creatives to draw in money from bidders, who are often trying to get a great deal on the items for bid and forget that you are getting the short end of the charitable stick. Buyers get to deduct the full cost on their taxes, you have lost the retail sale and when your work sells for far less than its full value, it has actually been devalued…when you were trying to help out by donating in the first place. I'm not suggesting you not donate, but I am saying to think before agreeing to every request that comes along.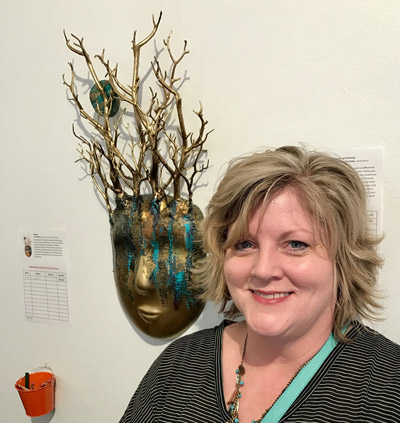 I've recently been reading some articles on this very topic and in one it suggested drafting a letter ahead of time educating the organization on the full effect of an artist donating a piece of art with some suggestions on how to make it beneficial to all. One suggestion was to ask that you receive 50% of the final winning bid. It incentivizes the organization to try to bring in higher bids; the buyer still gets a great deal, the organization gets a donation and you get more than the very small amount you would otherwise. It also increases the respect of your time, reputation and work.
Many artists agree to create something special for the event, and that's great; but if you over-extend yourself because you can't say no, that's not great. Perhaps one way to avoid this is to tuck some things away throughout the year that you are willing to donate. It also doesn't have to be an original work of art...nicely matted prints are perfect too. Or, in lieu of an actual work of art consider donating a lesson or time with you in your studio...a play date of sorts.
Be sure and document your donations. Keep records of what the item's value is and get a receipt for the donation. If you donate a lesson or something involving your time, establish an hourly rate and record how much time and supply costs (if any) you incur. Come tax season, another season for giving, ask your tax professional if your donation of time and materials is tax deductible.
Donating to charitable organizations is a good thing; it obviously helps them achieve their goals, but it can also help you as well. You gain exposure, with large groups of people seeing your work who might not have seen it before. It brings you closer to your community...perhaps you'll go to the event as well and enjoy a nice evening of conversation and maybe a meal and help further with your ticket purchase; and mostly, helping others in need, helps the soul indeed. Until next time...
If you'd like to visit the FOCO Museum of Art's website for more information on this well run and hugely popular community event go to FOCO Museum of Art Masks
More on donating your artwork for charity - 7 Reasons - Painting for Charity
In 2017 I was asked to design a mask for the Fort Collins Museum of Art's annual fundraiser to support museum programing Since 2003 the event has raised over $1.5 million benefitting museum exhibits and educational programming.
Latest Blog Posts
Article Categories