Change is in The Air!
| Elaine Weiner-Reed
In this article, Artist Elaine Weiner-Reed reflects on life, change, opportunity, and the courage to take your next "leap of faith." When opportunity knocks, what is your response? How do you respond to change? Change brings endings and new beginnings. Elaine shares some exciting art news happening in her professional career as she closed one door and runs toward new ones.
Her perspective and tips on coping and choosing one's attitude might help others be better prepared when change comes knocking at their own doors. Whatever life changes are happening, she wishes you well and challenges you to take good care of yourself along the way!
Change is in the AIR!
One thing I have learned in life is that "change" is one of life's rare constants. The thing about change is that it generally arrives without indicators or road signs. For that reason, coupled with the fact that each of us and all facets of our lives, including all the people in our lives, are continually changing, we need to learn how to prepare for and even embrace change. At the very least, we must learn how to cope with it and stay healthy.
Generally unannounced, change arrives, bringing with it many small and large changes which sometimes bring about a "domino effect" or avalanche of change. As the dominoes tumble in their unique "change" reactions, we need to plan for and/or control what we can. As best we can, we need to roll with changes we did not foresee – welcoming the evolving new landscape of our lives with as much resolve, courage, and vision as we can muster.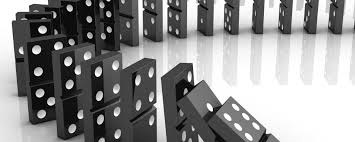 Over the last year and a half, many things in my life have changed: I retired from one career where I worked for more than 37 years. My son graduated from college, got a real job in his career field (yay!), and he moved into his first apartment about two hours away. Not only had I retired from the place where I "grew up," but I also now had joined the ranks of the Empty-Nesters. Those two changes are typically listed among the top life changes that can send people's lives into a tailspin. Many smaller changes occurred as well, naturally. My head and my insides were a broiling mass of emotions and ideas and questions. I confess that not all the thoughts were positive every minute of every day. Fear and doubt and insecurity and other undesirables tend to sneak uninvited into the cracks of one's brain and heart. I admit I had to fight them off at times. When that happened and when it still happens, I walk into my studio and breathe deeply, affirming "This is who I am." I make things. I create. As long as I have the mental and physical capabilities to make art, I will be happy. Choosing to go on and to be happy is not always easy, but it is important to remember that we have choices and decisions to make when change arrives invited or uninvited. And that means we have some control over our life, after all.
Enter stress…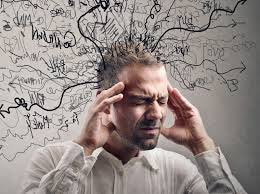 By the time we reach adulthood, we all have formulated methods and processes and defense mechanisms for dealing with stress and coping with diverse situations. What we need to remember is that we are not ever really alone facing them. There are people and facilities and resources out there to assist us. So, although we might feel like the man in the preceding image, we have tools to help us cope, strategize, organize our thoughts and maintain perspective – even as we ramp up our game and shoulder more or different tasks and responsibilities, packing our calendars, as well.
Whether change is in the air or not, we have things to do and physical, emotional, spiritual, and mental tasks to face and handle. When change arrives, or even before it arrives, the first order of business is to take care of ourselves. Change happens and it impacts us and our lives. Changes to us can also impact our family, health, household, job, and other interests, professions, activities, and vocations. When CHANGE happens, everyone and everything in our lives needs to be reviewed and analyzed so that we can ensure all facets of our life, family, and well-being are re-stabilized, adjusted, and well-cared for. Sometimes that means asking for and seeking help of various kinds. It always means trying to find something positive in the change or what might come of it.
Being prepared is always a key ingredient to the success of our life and our life changes. Resources we need might already be on hand (friends, church, family members, libraries, etc.), but it never hurts to widen our search for new offline and online resources. I identified such resources recently that might help others in similar oceans of change. One resource, the Institute of Mental Health, provides resources on change and coping with stress. For women over 50, a change-related link on the UK site Fab After 50 looks interesting…as does the rest of the content! And Link Success examines the neuroscience of change and other variables on our lives, helping us cope with change – for success in our lives.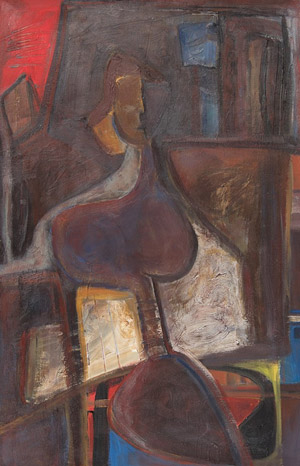 One Thing We Can Control is Our Attitude…
I am independent and like to steer my own life whenever possible. Who can relate?... In life, sometimes we are the one driving. At other times, however, life takes the wheel and makes unscheduled turns or detours. Bottom line: In life, we are not always in control. What is good to remember, however, is that it is often the unplanned and unscheduled aspects of life that we count among our most priceless memories and life experiences.
Life happens. Change is inevitable. In the aftermath of change, what do we do? What are our choices? I have learned that maintaining a positive attitude in a given set of circumstances is key to survival and quality of life. Regardless of who or what initiated the latest Change or how welcome it might be, however, change arrives with a variable load of stress. Change also usually means that our lives need to undergo some adjustment (large or small) and it can precipitate endings or new beginnings. Change quickly becomes personal.
Remember: We always have the power to choose our own attitude in a given set of circumstances. Me, I choose happy and I choose positive. Every day, that is my choice.
The Next Act
So – what now and what next for me? Unlike a play, real life is generally unscripted and unchoreographed. At least in my life, no one cues me when to walk through the curtain or leave the stage or feeds me my next line to recite. No one tells me when to enter 'Stage Left' or how many minutes before the curtain falls. And unfortunately, there is no theme music or tailored musical scores… I'm going to have to work on that!
Once I entered this phase of my life, I began a new chapter. For the most part, I now get to design my life according to my own dreams and goals. As I let go of my old lifestyle, I realized that possibilities ARE nearly endless! While I might still seek a part-time job at some point, I now work full-time for myself. As an Artist. For the first time in 50 years, I am asking myself (with a grin): "What do I want to be when I grow up?"
Sometime in the last 24 months, I adopted the following as my new philosophy: "If not now, when?" Its corollary soon became: "And if not here, where?" As a result, this new philosophy includes trying to "let go" of things. In truth, I have never been very good at letting go...not as long as my hands are still on the steering wheel of my life. My nature and habits are such that even while keeping the faith, I continue planning, setting goals, and aiming my sights on near and distant objectives. My version of "letting go" means keeping the faith and asking for and then trusting the Universe to bring what I need, when I need it, when I am ready for it. At this stage in my life, I am trying harder to release a lot of the angst that accompanies life changes. So… as I lightly steer my life, these days I am much more focused on enjoying the ride! As you might imagine, my new philosophy is leading to some interesting new experiences.
My answer to the question "What do I want to be when I grow up?" is this: I want to be who I am meant to be, where I am supposed to be, doing what I am meant to do. Life is a gift. Reality check: I now have fewer years ahead of me than I have behind me. Each day and every minute of each day is precious and I do not want to squander any. So - what do I want to do with my next 10 or 20 or 40 years? How do I want to spend them, doing what, and with whom? Focused on art and enjoying each moment, I am trying to be open new things.
Although we plan and work toward goals, keep schedules, and focus on the future, life happens. And when it happens, we have to be ready sometimes to 'throw caution to the wind' and take a leap of faith. One of my favorite lines from The Sound of Music has to do with when one door closes, somewhere a window opens for us. I think it sometimes is divine intervention, and we need to run, not walk, towards that window of opportunity. So, here I am, gratefully climbing or clumsily leaping through my newest door and window of opportunity... "What is this Window of Opportunity," you ask?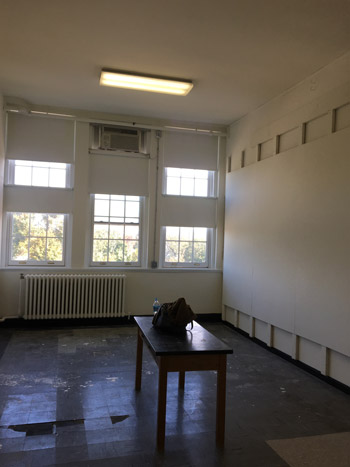 I am very pleased to have been selected as an Artists in Residence (AIR) at the Maryland Hall for the Creative Arts (801 Chase Street, Annapolis, MD). My AIR Studio is room 310B, on the third floor. My studio windows look out on the Labyrinth on the front lawn. I take that as a good sign. I only learned a few weeks ago that I had been selected as one of three new AIRs from the many qualified applicants. Since then, I have been happily dazed. This is my first Art Studio outside of my home studio.
I cannot wait to add my creative energy to that of others in the building! There are only six AIRs, though many other artists come and go as you can imagine, teaching classes or exhibiting on site. Otherwise, the building is full of many classrooms where children and adults take classes in dance, ceramics, and more. Maryland Hall is also the site of a lovely auditorium where the Annapolis Orchestra, Rams Head Live, and other performances take place.
One of the reasons why I was motivated to apply for an AIR Studio space at Maryland Hall was the fact that the Performing Arts also live and flourish there. Some of you might recall that my "Every Painting is a Song (EPIAS)" creative collaboration initiative-related music and art event was held at Maryland Hall. The event featured my art and D.C.'s talented musical trio Rogue Collective. Through EPIAS, I ask: "How do my artworks SOUND to you? How would you write the story? How would you perform my art in dance or words or notes? How would it "look" your own creative discipline?" Some have responded in poetry, one to my painting "Mirror, Mirror" with a creative poem called "Oh… Mirror, My Mirror." And on 6 June 2018, I heard the answer in music during my 6-week solo exhibition "Masks and Mirrors – Explorations of Identity." If you are unfamiliar with the event or my initiative, I invite you to check out the YouTube videos on my Channel and listen to the original music inspired by my paintings and sculptures.
My goal is to do more with EPIAS, connecting artistic disciplines so artists of all types will inspire each other and soar to new creative heights together…one event, one painting, one poem, one song, and one screenplay at a time!
Note: I have been inspired by the musicians who created music to my artwork at Maryland Hall, and I will share that story and new sculpture series in a future article.
Setting the Stage
Before any of these dreams can happen, however, I have a lot of work to do: manual and intellectual work of all sizes and types. So, no surprise, I began making lists – in my head and on paper. Trying to segment the needs and wants into sensible "to do" lists is always challenging. Because my brain is reeling and thoughts are arriving at the speed of light (interrupting sleep, work, etc.), I have many lists going at once.
One step, one task, one car-load at a time…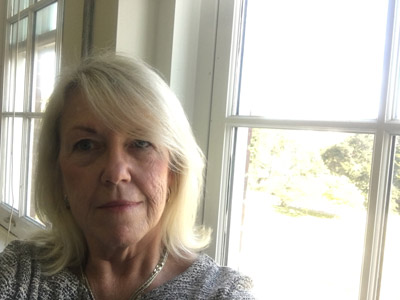 For me, the first step is pacing myself, getting the lay of the land. In the excitement of a new venture, I do not want to forget things, ignore friends, or neglect my health. As far as I know, my lease is for one year. We get a break on rent, but the cost is still an issue, so the new Studio will be far from a palace with comfy chairs and a wet bar – as lovely as that sounds! I have a small, 15-year old car, so I will take a load or two of necessities (art materials and work tables) each week until it is equipped. So far, I have several unstretched canvases pinned to one wall, where they await new layers of paint as we speak…
One thing I did order was a portable CD player for the studio. Music in my studio is a key ingredient for me! I love jazz, but my favorites include many other kinds of music as well. (Who doesn't love the Beatles!?) Regarding furniture, since it is nearing winter in Maryland, some of my portable outdoor furniture is making its way to the studio, where it will serve me well. Another thing I ordered to take to the studio are several sculpture pedestals because creating in 3D is a very important aspect of my creative voice and vision. Finally, at some point in the not too distant future, I plan to hang at least six finished paintings nearest to the door so guests and passers-by can watch my work evolve and still keep the faith that there is, indeed, method to my madness!
The Golden Rule: Take Care of Yourself
The road to success is generally long and rarely easy. This illustration (above) encourages us. It underlines all that underlies our achievements, large and small. We work, sacrifice, try, try, and try again – persisting through adversity. Sometimes we fail, but we learn from it and keep moving forward, sometimes revising a plan, at other times making a new plan. Consequently, each of us must never forget to savor every success. We have earned it. And then, after a brief reprieve of patting ourselves on the back or raising a toast, we need to rise from our "laurels" and keep creating, working, and living life to the fullest, focusing on our next goal, our next artwork. Keeping focused, we can do what it takes – to adapt to change and to plan for success.
Remember: the amount of effort to succeed is often underestimated by outsiders.
Change and Success Often Go Hand-in-Hand
Very soon, I will be sitting on the floor or standing on a ladder, creating…in my new studio. Keep in touch in the days and weeks ahead. You know how to contact me and where to look for me when you come to Annapolis: MD Hall AIR Studio 310B. Email me to learn my regular AIR Studio Hours and periodically check out my Website, Instagram, and Facebook pages. I will update them and my Blog as often as possible. To learn more about my art and motivations, the article "Behind the Mask" by Diane Root is quite insightful. I hope my Art, audio reflections, and musings speak to you in a unique way. Let me know how they touch you and if they inspire you. I look forward to hearing from you soon!
My Next Act: Studio Beacons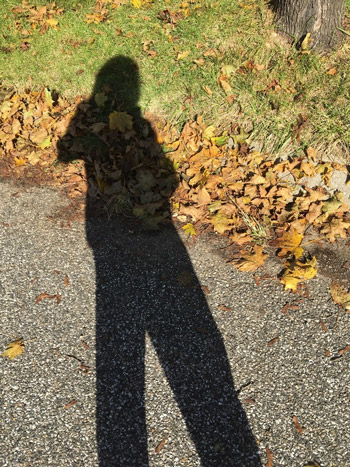 Take care of yourself and stay healthy and creative until next time.
Hopefully, I will greet you soon at MD Hall!
More articles on change:
When Life Brings You Change, You Should Consider Accepting It
In the Midst of The Metamorphosis