Wanted: Committed Artist To Develop Serious Mindset, Part 4
| Amy Hutto
Participating in the Artist Community, Shows, and Competitions
In my previous three articles emphasis has been on the basic principles of becoming a professional artist through focused development of artistic vision, organizational business practices, creating an online presence, and choosing appropriate sales platforms to meet your goals. All of these critical aspects of being a professional artist are ongoing and will evolve with you as you navigate the ever-changing art world. One of the best ways I've found to stay up on current trends and to avoid the potential of becoming isolated in my practice is to participate in artist communities; from the local grass-roots organizations to long-established national associations, as well as art shows, exhibits, and competitions.
One of the first things I did when I moved from Texas to Colorado, and then from Colorado to New York was to seek out local art organizations to join. Having left a strong group of artist friends, who were supportive and not only sought new ideas outside of our circle but then brought those ideas back to the group to share, left a giant void when I moved. I never felt the need to join an organized group before because my friends and I were so varied in our practices and training that it filled that need for me, along with the camaraderie we shared as friends. I should also say, however, that before leaving Texas I was still working full time and not pursuing my own art professionally. Once I chose to focus full time on my art, my needs changed in this department.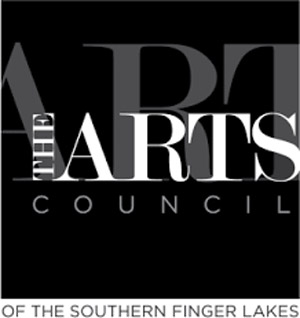 Joining a local art league was one of the best decisions I ever made, and so I sought out the same supportive environment when I moved again. I can't sing the praises of local arts organizations enough. Of course, they aren't all created equal. One I joined was a hotbed of gossip, griping and a lack of buy-in from members. I disassociated myself from that group as quickly as I could. Unfortunately, when you are new to a community you may not find these things out until you're on the inside. My best advice is to do some research before joining. Check out their online presence. If the website is non-existent, woefully lacking in information, doesn't appear to have been updated in the last decade or otherwise pique your interest, then that could be a clue that this group is not one of movers and shakers. Ask to attend a couple of meetings to get a feel for the group dynamics. Find out what kind of programs they offer, what events they participate in as a group, what arts events they sponsor, etc... A thriving art league, council, association, etc.. is one that is active in the community promoting the arts and encourages growth among its members. And, when you do choose to join, don't be one of those members who are simply on the roster...take part, attend meetings, and volunteer, you'll get far more out of it when you do.
If your community doesn't offer anything like this, you can join organizations and participate online. I am a member of the National Association of Women Artists (www.nawa.org) and while they are based in New York City, membership is nationwide. I am on the Public Relations committee along with women from New Jersey, NYC, and Vermont. We hold our meetings online through zoom.com, and I am able to contribute although I can't come to the city regularly. I
love being a part of an organization that artists such as Mary Cassatt belonged to, and these women are truly on the front lines of the art world today. While this organization is for women in the arts to promote women in the arts, there are many, many organizations inclusive of all. There are organizations specific to medium, genre, location, etc.. and by all means, you can belong to as many as you wish.
As a professional artist, you are your own best marketing manager. Besides being a part of local and national arts organizations, in which you will often have the opportunity to show and sell your art to the public, you have to seek out other ways to introduce your work to potential collectors. One of the best ways to do this is via art shows, exhibits, and competitions. I subscribe to a few online publications with art calls for just such opportunities. Call 4 Entry, Art Deadline, and The Art Guide are just a few of the sites I scan regularly for opportunities to enter my work. Some calls are for exhibit/sale, some are for competition/exhibit/sale, some are purely online, others are in actual galleries. There is usually a fee to enter a certain number of images, and images have to meet specific criteria (or you'll often be booted from even being considered) so check to be sure you are adhering to all rules for entry. Keep your receipts for tax purposes.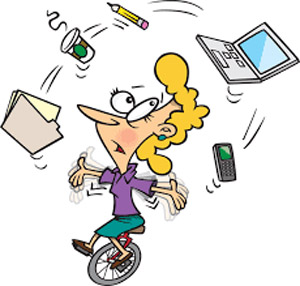 Being a part of these shows may not only result in sales but to other future opportunities as well. After being a part of one such show, I was put on their email list where I learned of an artist residency being offered. I applied and was accepted. I never would have known about it had I not entered and been accepted to their earlier show.
As a professional artist, you have many hats to wear, ongoing tasks to juggle without dropping any, all while maintaining your balance on a wobbly unicycle called life. Guess what? You're going to have the wrong hat on sometimes, and you're going to let the ball drop on something, and your unicycle will completely fall out from under you landing you right on your you-know-what. That's how it goes. Pick yourself up, regroup, hop back on and keep peddling. You got this. Until next time...
Be sure to read Parts 1 - 3 from Amy Hutto by searching our site under her name.