Wanted: Committed Artist To Develop Serious Mindset, Part 2
| Amy Hutto
Establishing a Game Plan
In my previous article, "Wanted: Serious Artist With a Serious Mindset" (please read if you haven't already) I discussed some important things to consider when moving from a hobbyist (for this series hobbyist refers to someone who creates art and sells occasionally-not referring to skill level) to full-on professional artist (note I said full-on, not full-time because there's quite a difference).
OK, no more asides (for now). Being a full-on professional artist means a shift not only in your mindset, but your actions as well. You need a game plan.
Before I continue, however, I must state with all honesty and under no duress from any offspring who may or may not have recently graduated with a JD (Juris Doctorate) and are currently down the hall recovering from taking the bar exam, that all advice I give in this series is given with an earnest desire to help and guide you based on my own personal experiences and if that advice turns out to be poor, you should take it with a grain of salt. In other words, don't do anything without careful consideration and checking on your own state and local guidelines.
Back to that game plan… It's time to sit down and set some goals for yourself, professionally speaking. What is it you want to accomplish? Whatever that is, start small. There are many things to think about in the beginning; first, as I said previously, you should have spent some time focusing on the art itself, making sure you have a clear, recognizable style (your unique voice) in your art whether it's your subject matter, color palette, etc…as well as a body of work to present to the world. In other words, you need a lot of art, with a cohesive theme, before going "live". Once you have that, you need to hone in on that game plan. You may have had one rolling around in the back of your head for a while, but now is the time to put it into action.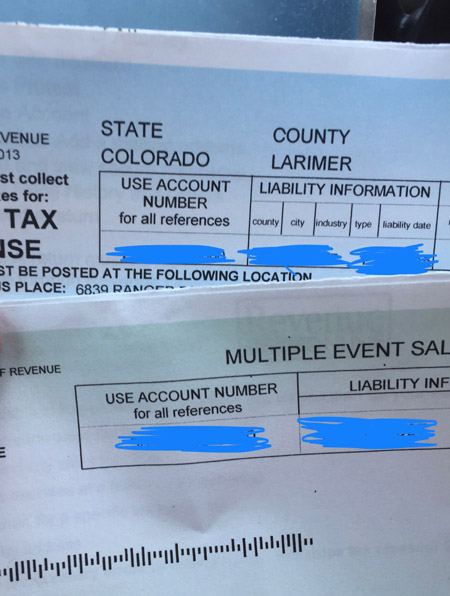 One of the first things to do is to decide what you're going to call your business. Did that word shock you? Hopefully not. Being a professional artist does require that you treat what you're doing as a business, because that is what it is. Your business name should be simple to remember and bring you to mind when people hear it or see it. Many artists choose to use their name in the business title, but it's your business so you get to decide. Next, you need to research your local and state regulations for operating as a business. And while you're at it you can do a search to see if the business name you have chosen is available. Will you need a tax id? Most likely yes, and depending on your specific situation you may have to register your business with the city or town you live in because depending on your state and local rules, you may be paying city taxes on sales as well as state. If you ever plan to sell online, set up a booth in a festival or show, or otherwise take in money you need to be sure you are following the rules where you live. If you Google, "registering a business in (insert your state) you will find plenty of information and online guides to take you through the process. As far as operating booths at art festivals, the city in which it takes place will want its taxes, sometimes before you even leave the event. Many times you have a window in which to pay that city's taxes, and often if you don't, you will be banned from participating in future shows there. Also be sure you research paying taxes on online sales and learn what your tax rate is so it can be figured into the sales tax you charge customers at the point of sale. Paying your taxes on time to everyone who is due will keep you in business in the future.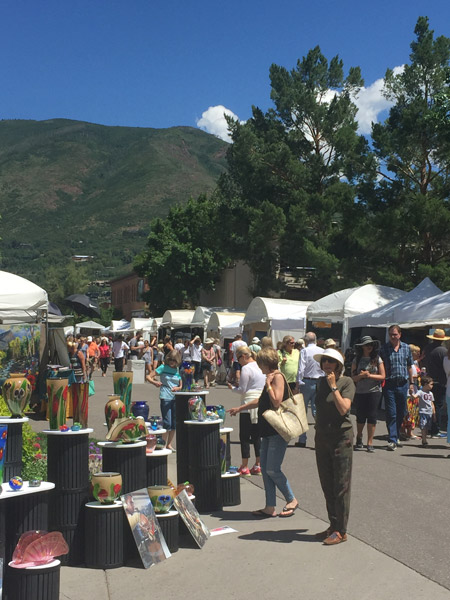 Being a successful professional artist means not just creating the art, but managing all of the aspects of selling your products. In order to manage the business side, you'll need to get organized. You will need to keep accurate records not only for filing taxes, but also for staying up on your inventory of supplies, being able to communicate information quickly to customers, gallery owners, etc.…as well as managing your money flow. Some may prefer to do all of their organization online, with "QuickBooks" for example, but I'm still a file folder kind of gal. I have files for purchases; inventory sheets for galleries, a travel log, pretty much anything that comes up I make a file for it, which also means you may need a filing cabinet to keep it all in. For me a small one works just fine. You will thank your past self when it comes tax time if you stay up on keeping receipts, sales records, supply inventory sheets, mileage, etc.…organized and handy because you will need all of it. My personal goal is to make the transition to the use of both systems; both traditional filing/record keeping, and digital. The down side to only using a file system is you can't see everything at a glance. The way I handle my taxes is number one; I don't do them myself- I hire a tax professional to do that for me, and two; see number one- I don't do them myself. When it comes to math when it really counts, I'd rather leave that to the professionals.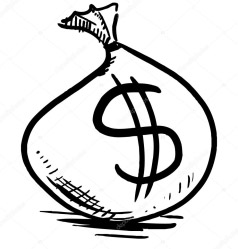 Another thing to consider is setting some money aside and establishing a bank account for your business transactions as well as obtaining a business credit card. I try to keep my business finances separate whenever possible. If you're able to do that, you will quickly see whether you are making money, breaking even, or losing money. I lost money, and then broke somewhat even, before I ever began to make money. And, to be honest, there are ebbs and flows, even when you are pretty well established. The art market fluctuates and some years I do far better than others. If you don't keep accurate records, however, you won't have a true picture of how your business is fairing.
I have also learned that I spend a good amount of time conducting business on my computer. Although I am a traditional artist, the digital world is a major part of AHutto Artworks. Email, gallery searches, art show searches and applications, ordering supplies, paying bills, establishing a website and maintaining it, and so much more happens online…and almost daily. You'll figure out quickly enough what it is you need for your situation. Currently, I have a desktop, iPad (for when I travel), and smartphone (which I use daily for business, and if you do also then come tax time you may be able to deduct it on your taxes, just keep good records on your use) but am shopping for an updated set up. What I am going to is a laptop, monitor, external hard-drive, keyboard and mouse; basically bypassing a traditional desktop. In the next article, I'll share what I end up choosing and why I chose it, as well as delving into webpages and much more. Fear not; all of these things are manageable, just take it one step at a time. You only need to set up your art business once, and then tweak it as you go, discovering what works best for you. Until next time-
Be sure to read Part 1 Here and watch for Part 3 to be published in October.