Mindful Living - Summer Reading
| Dr. Monica Neel
The Gifts of Imperfection: Let Go of Who You Think You're Supposed to Be and Embrace Who You Are
By Brené Brown, Ph.D., L.M.S.W.
Summer reading is always an indulgence for me. I try to alternate between fiction and non-fiction with an emphasis on books that I may be able to incorporate into the therapy process when working with clients. A few years ago, I came across The Gifts of Imperfection after hearing someone rave about Brene Brown's 2010 TEDx Houston talk on the power of vulnerability .
Since then, it is easily the book I reference most frequently in my work with clients, particularly those who self-identify as "perfectionists" or "people pleasers." As you enter summer, perhaps this book will make its way onto your reading list.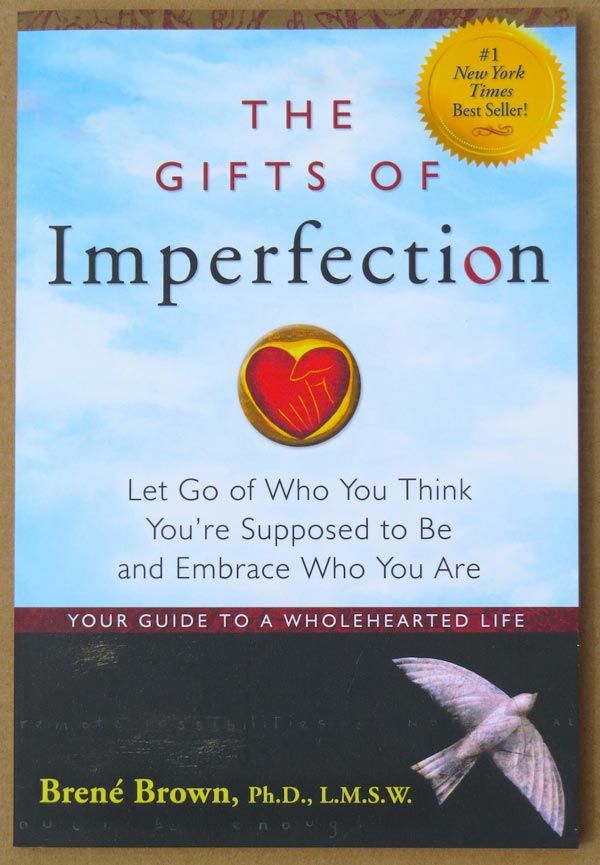 Brown's early research as a social scientist explored the human experiences of shame, fear, and vulnerability. What she noticed, however, was that many participants demonstrated what she identified as a shame resilience. While more thoroughly exploring those with positive outcomes, Brown saw a pattern emerge and factors congeal in a concept she coined Wholehearted Living. In The Gifts of Imperfection, Brown elaborates on this idea with exploration of the role of courage, compassion, and connection.
With lots of "big-concept" words like love, belonging, and authenticity, Brown makes a point to deconstruct these words so that they are accessible and actionable. This book artfully intertwines sound research findings with honest and playful self-disclosures and pragmatic guidance as to how to pursue a path of Wholehearted Living while embracing the gifts of one's own imperfection.
Following an introduction to the conceptual underpinnings of Wholehearted Living, the meat of the book is an overview of ten "guideposts" to consider as one engages with the world from a place of worthiness. The guideposts elaborate on the value of cultivating authenticity, self-compassion, resilience, gratitude, intuition and faith. Further emphasis is placed on nurturing one's own creativity, play and rest, calm and stillness, meaningful work, and laughter. After an overview of each guidepost, Brown creates opportunity for reflection through the DIG Deep exercise which encourages one to Get Deliberate, Get Inspired, and Get Going (DIG).
At 130 pages (paperback), this book can be a quick read that illuminates some fundamental ways of interacting with the world in a manner that enhances one's life. But I've found it also functions like a guide, a book that can be reviewed out of sequence. Despite its short length, The Gifts of Imperfection is a map to a way of living. Following a quick first read, I'd encourage you to LIVE this book – take time to pause, reflect, and incorporate with intention the behaviors that are fueled by each guidepost. If, after reading, you are inspired to live wholeheartedly, you'll be happy to know that Brown's newest book, Rising Strong will be released August 25, 2015!